The easy way to hire Live Entertainment

The Trevor Burton Band - Rock and Blues at it's best.
Featuring Trevor Burton -Guitar, Vocals, the founder

member of 'The Move'  and who also has toured the world

as part of The Steve Gibbons Band,  Maz Mitrenko, Phil Brittle and Derek Wood. (more)
The Move -

Bev Bevan (The Move, ex ELO, Black Sabbath),

Trevor Burton (The Move, Steve Gibbons, Trevor Burton Band),

Tony Kelsey (Robert Plant, Steve Winwood),

Phil Tree (Wizzard, Raymond Froggatt).

The first band played on Radio 1. The band who gave birth to ELO.

This is a great opportunity to get to see one of England's truly legendary bands.

The Steve Gibbons Band-
Words such as artistry, charisma, endurance and integrity are often
used in describing a legend. They all apply to Steve Gibbons,

who has been in the music business for over five decades,

surviving the ever-changing trends by being himself.
The Dylan Project-
The Dylan Project's repertoire spans the whole of Dylan's oeuvre
– everything from Highway 61 to Mississippi –

and new material is frequently brought into the setlist.

Whether you are a diehard Dylan fan or just enjoy great songs

performed with flair and brio, The Dylan Project will take

your breath away. Go and see them or buy
one of the albums – you won't be disappointed.
Suzi and The BackBeats - the no.1 Function Band in Birmingham

that are the ideal choice for your private party and events.

Their repertoire encompasses a diverse range of musical styles

and genres through: Rock, Pop, Soul, Funk, Jazz, Reggae and Blues.

They have songs to suit all audiences and bring a unique and fresh arrangement to songs in your setlist.
Steve Ajaos Blues Giants -Steeped in blues and jazz all his life, Birmingham

guitarist Steve Ajaois regarded by many as one of the hottest blues guitarists

in the UK.

Hear him perform as part of his powerhouse three-piece,

Blues Giants, with Mike Hatton on bass and Pete Hammond on drums.
A terrific vibe was created by this excellent trio from the Birmingham area –

The Maz Mitrenko Band – and from the very first chord struck the packed

crowd new they we in for a fabulous nights entertainment and
they got exactly that.
DEE ACOUSTIC - A modern and unique acoustic duo based in the Midlands,

playing pure acoustic covers of a vast expanse of artists and bands.
Description
Dee put their own take on classics and chart topping hits, creating a
performance that can be a mix of vibrant and up beat tunes through to

easy listening and intimate music for audiences of all ages up and

down the country.We also offer a 4 piece electric option with guitar,

bass, and drums, if its a more up tempo option you require!
We are a Management Company fully committed to promoting live music throughout the UK.
Whether you are looking for Rock, Blues, Function Bands or

Acoustic acts please don't hesitate to contact us. 
Be rest assured with Erndor 50 you will be getting Quality, reliability and exceptional service.
 We also offer Venue Management, making sure you are never without live entertainment.
Motorsoul

Featuring the powerful, high-octane vocals of charismatic Dominique, Motorsoul play an energetic, floor-filling selection of Soul and Motown Classics. Talented musicians with a résumé to match, the band delivers sweet soul grooves with a super-charged rock edge.

In his new line up, Ricky Cool and the In Crowd, Ricky Cool has teamed up with some of the Midlands top players in a six piece band presenting an explosive mixture of ska, bluebeat, rhythm and blues and rock 'n' roll, plus entertainment in the inimitable Ricky Cool style. Their music is guaranteed to get your feet itching to dance. The atmosphere they create is reminiscent of the 'heady' nights at the legendary Flamingo Club, in London's West End, hosted by Georgie Fame and the Blue Flames, the hottest band in town.

3 voices and 18 strings; Waiting for Susan (Chris, Rach and Ian) are a unique, refreshing three-piece folk-pop group featuring guitar, violin and mandolin beautifully interwoven with three part harmonies throughout. As well as singing the beguiling, story-telling tracks they write themselves, Waiting for Susan take songs that everyone knows and loves – the latest, biggest tunes as well as much loved modern classics – and add a twist or two of their own creating a singular sound that leaves a lasting impression.
Beki Brindle Bio - New York Blues Hall of Fame 2014 Inductee, Beki Brindle was discovered in 1982 at Indiana University by Rick Danko and Richard Manuel of "The Band," while she was Blues Legend, James "Yank" Rachell's lead guitarist.  In 1988 she moved to Ireland after playing the Guinness Jazz Festival in Cork City and also due to a week long performance on the National TV show, "NightHawks." In Ireland, Beki shared the stage with Hot House Flowers, members of U2, The Waterboys, members of Thin Lizzy, The Pogues, Francie Conway and backed up blues artists such as Carey Bell, Johnny Mars, Joe Lewis Walker, Tampa Red and Fenton Robinson. In Dublin, she was commissioned by Bono of U2 to run a blues workshop at a new Rock School/TV show on RTE (Irish National Television.) The show was success and ran in Ireland, Italy and Sweden. The Rock School in Dublin is still going strong today! In 1989, Beki joined the Warner /Reprise band "Grace Pool" with whom she recorded and toured with until 1993 when Beki began playing with Yank Rachell again and made two albums with her band, Windopane. She was also playing with Jerry Lee Lewis. With all of these varied experiences, her style is a mix of classic and original blues peppered with sounds of Chicago, The Delta and even The West Coast. She was inducted into the New York Blues Hall of fame in June 2014 and has a new album in the works as she hits the road July 21st in Guildford, Surrey, UK.  Her July tour of England and Ireland is the third visit with band to Europe since February 2015, stopping for a return visit to Bar Des Arts (Guildford), The Peasantry (Chelsea), The Bear Club (Luton), The PunchBowl Llandrinio, (Wales) and The Sugar Club (Dublin). Beki has been compared to guitarists Robert Fripp, Henry Kaiser, Ry Cooder and Albert King. Beki lives in Upstate NY and besides being a busy session musician, she is also the leader of The Beki Brindle Band (US band and her band in the UK) and shares the stage now and then with her husband, Ralph Scala, the lead singer/keyboardist of the 60s cashbox sensations, The Blues Magoos!

The Delray Rockets are: "Oz" Osborne, Gaz Le Bass & Duke Delite. They play Kick ass Rock'a'Billy with attitude.
Chrissii Wing  and  Tim Barratt  are  Paper Wing.  The small duo with the BIG sound!  
Recently passing the landmark of 1,000 gigs together, in various musical projects, throughout the UK and abroad. 
Lead vocals (ranging from powerhouse / rocky, through to bluesy / expressive), harmony vocals, acoustic guitar and percussion. 
Playing songs from every era and every genre, plus a smattering of original Paper Wing compositions!
The Blues is alive and well and enjoying a new surge of energy.
May I introduce you to Masai Blues, the band that does that 'deep south' groove so well, with songs by Koko Taylor, Keb Mo, Sister Rosetta Tharpe, Derek Trucks, Joe Williams, and their singer Judy Blue is the real deal, great night coming up.
 
 Judy Blue tells it like it is, Blues, Soul, Gospel, R&B, Jude can breathe life and passion into any genre she chooses.
 Jude really comes alive as part of a band, loving the energy created by Masai Blues.
 Bob Wilson guitar ace has many loyal followers, they come to gigs not because of the many famous names he has played with but to hear him in action. Bob remains one of the best guitarists in the country, not coasting along but pushing his musical boundaries. Still trailblazing, taking us on a ride of Wilson Beckerism  and sweet melancholy.
Frank Walker bass and Roy famous names Adams drums, in the engine room, the powerhouse. Together they build and shuffle creating the essential rhythms and dynamics that are the foundation of Masai Blues.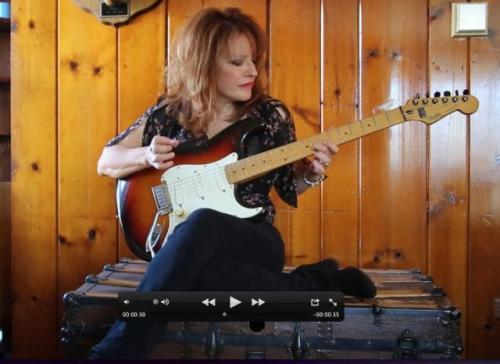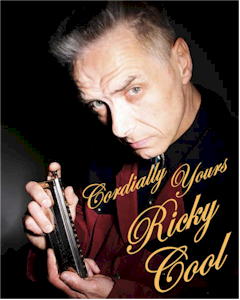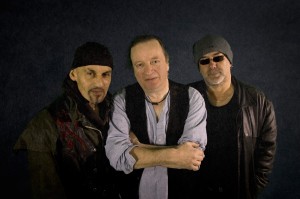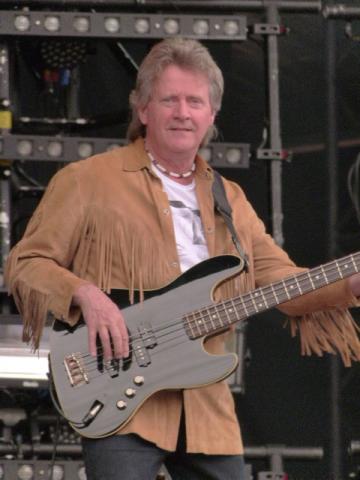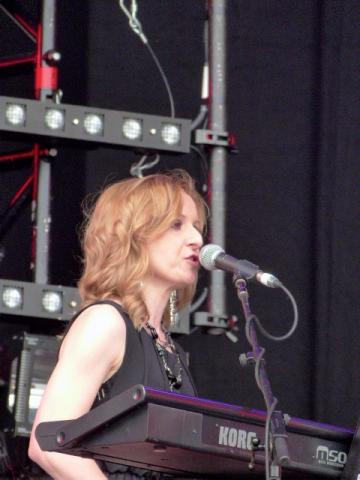 BRANTREE - This duo of Abby Brant and Phil Tree is a must for any sized venue. Both are currently touring with Jasper Carrot's Stand Up And Rock. Abby has also played with Trevor Burton, The Move, Bev Bevan, Steve Winwood. Phil has been a past member of The Roy Wood Band, The Bev Bevan Band and The Move.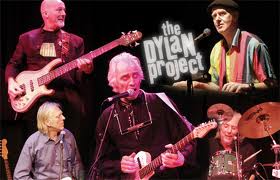 The Grey Goose Blues Band - "Frankie Williams is an amazingly talented and dedicated muso who knows the blues genre well enough to be able to cultivate an entertaining blend of original, cult and classic material".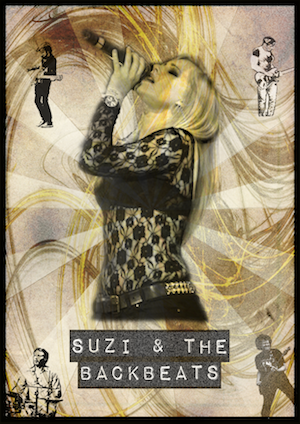 Nikki Rous - Over the years Nikki has performed alongside, and opened up shows for, artists such as Jamiroquai, Level 42, Supergrass, Miles Hunt,  Nick Harper, Jon Gomm and many more. She has graced the stages of venues and festivals up and down the country such as The Wolves Civic, The Glee Club, The Robin 2, Solfest, Nozstock and Sunrise Celebration.

Ritchie Dave Porter is one of the finest blues rock guitarists to come out of Birmingham UK. Power, Control and with an instinctive emotional touch".
One of the modern bluesmen keeping the acoustic blues alive and relevant"

Dana Ali Band - Dana Ali is on the rise as an acclaimed and talented singer. Appealing to fans worldwide, Dan Ali Band has recorded a wonderful collection that are a testament to the depth and diversity of their creativity and hard work.

Bourbon Alley Blues Band are a Worcester based leading exponent of blues and rock on the gig circuit.
The band ethos is simple - to play music which they enjoy and which an audience can enjoy listening to....
An unpretentious, exciting, retro rock and rhythm & blues band.  

The Busby Babes are a truly unique band that have a great following.
The choice of songs, the great musicianship, the fantastic way they deliver their show with some wonderfully humourous touches involving audience throughout. A truly brilliant party band not to be missed.
The set list includes : Gary Numan, The Police, Pink Floyd, Tenpole Tudor, Robert Palmer, Split Enz and many more
A great band for 40th, 50th Birthdays, Weddings (usually 2nd ones, even 3rd), Divorces and corporate functions when you have a DJ to play Rihanna!!

Emma Jonson - Having supported Jamie Cullum, Emma has gone on to win various awards including Marlborough International Music Festival best newcomer 2016 and Birmingham Music Festival best new find. In addition her soft spot for the Boogie Woogie Emma is an experienced songwriter having written for various pop bands throughout Europe.

Wingwalkers - If your'e looking for a great Band to get your party or private function rocking... look no further than "WINGWALKERS"!!
They will have you all up dancing to a  fabulous set of classic soul, motown, funk and pop classics.

Other shows also available:

The Lol Goodman Band
The Loveless
The Notorious Brothers
The Melvin Hancox Band
Partners In Crime
Forty Blue Toes
Acoustic Underdogs
The Keith Thompson Band
Trip
John Verity
Black Rabbit
58's Blues Band
Slowburner
Mods & Sods
The Vanz
Rewind
The Bonnylou Band
Mia and The Blackhawkes
The Grant Pritchard Trio
Sunjay
Jamie Mallenders Swear Box
The Ade Wakelin Band
Big Q Fish
Catfish Blues Band
Chicago Bytes Blues Band
Derek and The Checkmates
Hannah Johnson and The Broken Hearts
Kimmy and The Whahoos
Foolslife
The Endings


For bookings call 07775 714280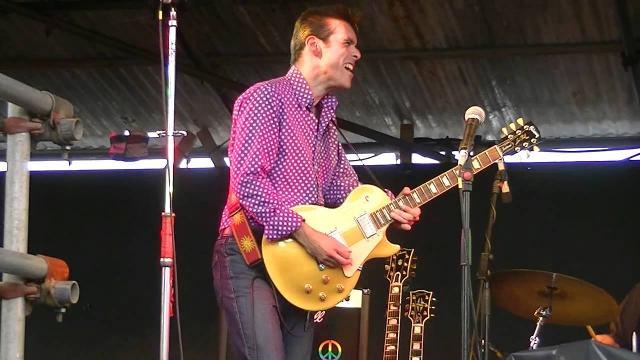 The Melvin Hancox Band:- "The word genius is often over used but what else could the man whose show stopping performance at Abertillery Blues Festival on his '57 custom three pick-uped black beauty Les Paul be coined" "Flights and notations of mystery and imagination crashed to Earth like space shrapnel" and a more to the point quote "Why isn't this man a star?"  Just a few of the many positive media quotations Melvin Hancox has experienced of late.
Born to songwriter (for Joe Meek) and playwright (BBC's Play For Today) Stephen. Of late Melvin has had material played on the BBC, Rick Wakeman's Planet Rock Show, live interviews and sessions on mainstream national radio along with writing and television work.